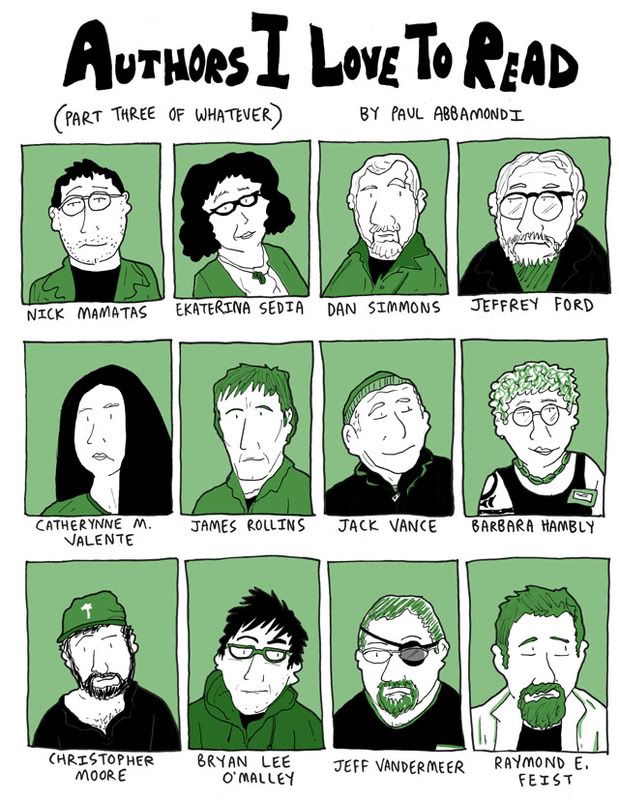 Here's
part one
and
part two
for those missing out on the fun. And folks? If you're having fun, if you're enjoying this little mini project of mine where I cartoonify authors, please let others in on it. Link to me. Do it. Puh-puh-please. I'm absolutely horrible at getting my stuff out there, and I need all the help I can get to become super-dooper famous so that one day someone might pay me to draw things (or write 'em) and then I can buy an Xbox 360 and retire at 25 and find nirvana in fantasy lands, imaginary doggies, and Munchkin games with the Girlfriend.
Oh...any BINGOs this time?
Current Mood:

determined

Current Music:

Colbie Caillat - "Battle"